Here at Fragrantasia I love to find good quality ingredients so I am able to make good quality home fragrancing products, but at fair prices.
My aim is to provide a varied selection of fragrances, whilst offering a good selection of shapes and sizes of wax melts, so that you can choose products to meet your requirements.
Standard wax melts come with no glitter for those who like to melt without a fuss, but our wax heart bars are glitzed up with glitter to add some sparkle to your melts!
Chunk pots are a combination of two fragrances, allowing me to be able to offer a fabulous selection of blends to offer you more choice.
Our house blends are created by tweaking certain fragrance notes until we are happy that the scent is just as we want. This allows us to give you fragrances that are unique to us, even if you find similar they will never be quite the same, as our recipies are kept close to our hearts.
If you can't find what you are looking for or have any questions, feel free to contact me and I will help you where I can.
These heart bars are dancing with glitter and mica powder and make such a pretty pool!
Easily snap off what you require and save the rest for later. A popular choice for many!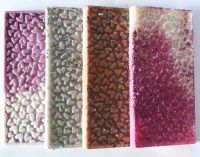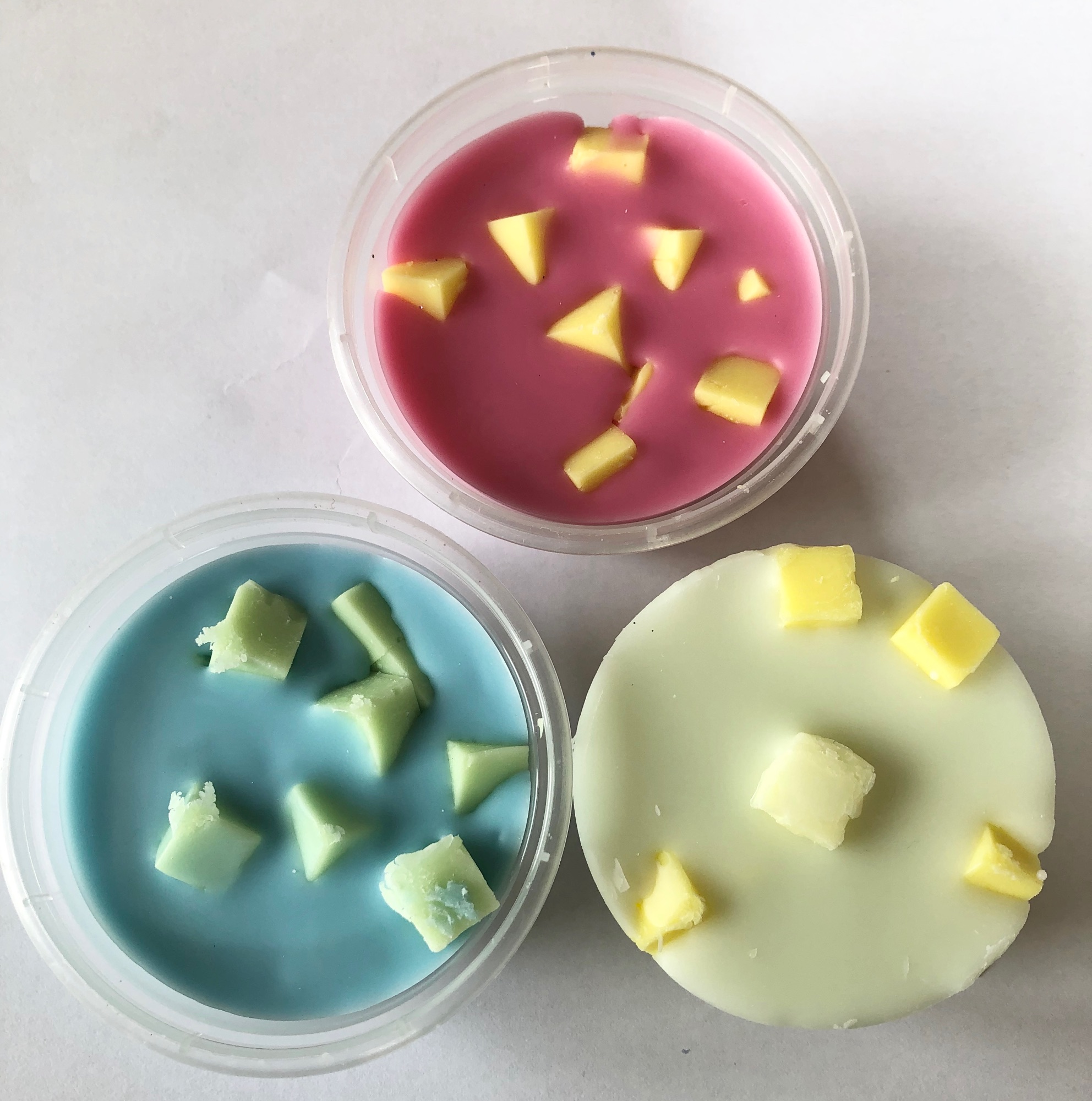 Scented wax chunks in one fragrance, with an overpour of another fragrance! Allowing some beautiful creations to be made, which offer you more choices.